Overview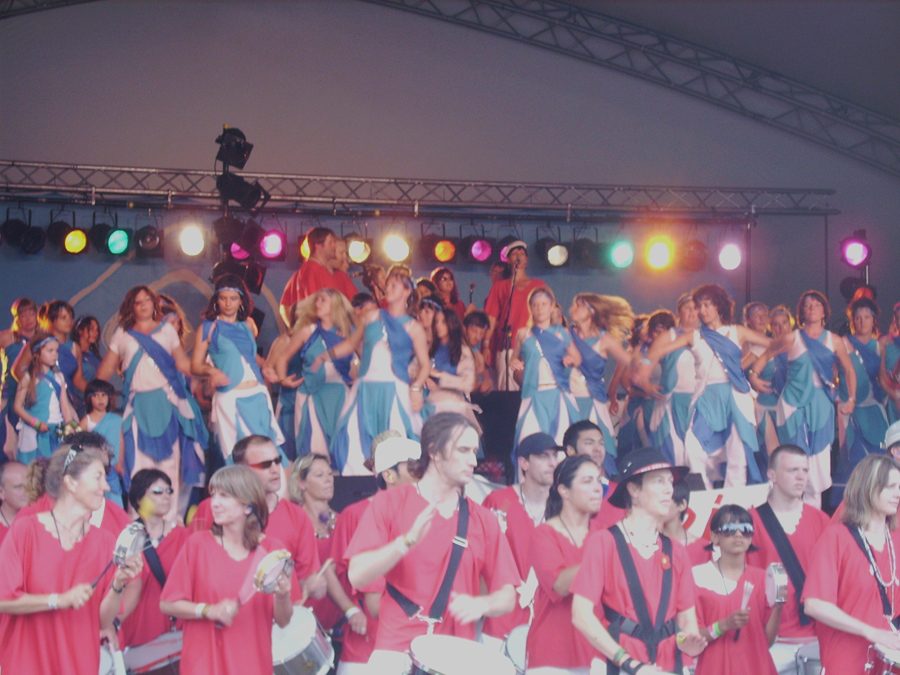 Ẹdùn Ará - bloco de carnaval is a percussion, song & dance performance based project that reflects the African heritage found in Brazilian & Cuban culture.

We draw on these traditional artforms & with great respect to its origins, we present a contemporary performance

We run this project in all parts of the country and annually at the Rhythms of the World festival in Hitchin, usually taking place during the 1st or 2nd weekend in July. There are a series of workshops culminating in a costumed parade.
Each year we present a piece in honour of a particular deity common to Afrobrazilian & Afrocuban traditions. The percussion, song & dance we work on has a theme (or themes) reflecting their common African roots.
TUTORS:
Ravin 'Raz' Jayasuriya (percussion), Marcia Magliari (dance) & Vicky Jassey (vocals)
BACKGROUND:
Raz, Marcia & Vicky, who have many years experience in teaching & performance, are presenting this new project that draws on their wide range of interests in various forms of percussion & dance.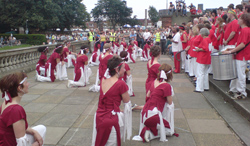 The material reflects their interest in different Brazilian & Cuban music styles that have hugely influenced their professional careers. This project and their Samba Fusion workshops always provide challenges for participants, enabling them to develop their skills. They are highly energetic & FUN!

The drumming mixes elements drawn from Candomblé rhythms, Samba Batucada, Maracatu, Samba Reggae, Ijexa, 6/8 & funky Afro Bloc grooves from Brazil with elements from Bata rhythms, Rumba, Conga & Salsa from Cuba.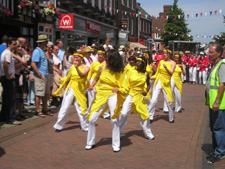 This combination of patterns and phrases are creatively arranged to produce colourful, melodic and exciting dance grooves.
The percussion is played on Brazilian carnival instruments including surdos, repiniques, snares, tamborims, bells, shakers & timbas.
The choreography, arranged to fit the music, combines contemporary and traditional Afrobrazilian dance movements.

The songs are drawn from a variety of Afrobrazilian & Afrocuban traditions.