Your Comments
Participant Feedback: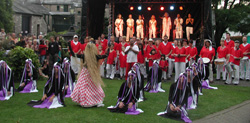 "It was a real thrill of being part of something so effective; being part of the parade; working with Vicky; seeing my son so engaged; having six family members all doing something together." Elizabeth Liddle, drummer-2010
"I really enjoyed the buzz from having done a good performance and from the feeling of comraderie with the rest of the group." Rose Saliba, dancer-2010
"Omolu is a very interesting Oricha. The sense of bizareness when performing such a powerful Brazialian/Cuban piece in the shopping precint of a small town in the lake district - wonderful! May these moments continue." Christine Lyle-Goodwin, dancer-2010
"All together a superb and very enjoyable weekend." Russ Hinks, drummer-2010
"I had a great weekend - such progress made." Ed Hunt, drummer-2010
"The feeling that the sound gave me.......AND I CONTRIBUTED TO THAT....WOW!" Simon O'dowd, drummer-2010
"The thing I took away the most from Edun Ara in Kendal was a sense of belonging and achievement. Also a wonderful family learning experience." Annabel Bradburn, dancer-2010
"The best experience was spending time with my family in a pleasant town, all involved in an activity that we enjoyed and all learning something new. It was fab!" Saskia Holling, dancer-2010
"The spirit of the project with a cultural link to a bigger picture globally and the friendliness and encouragement, (inclusiveness) of the other participants." June Hay, drummer-2010
"Fantastic music and great cameraderie and a lovely festival - a brilliant weekend - thank you." Elaine Turnbull, drummer-2010
"Loved every minute! Had a brilliant time. Great atmosphere. You have our utmost respect and admiration for pulling off such an ambitious project. Thanks for a fan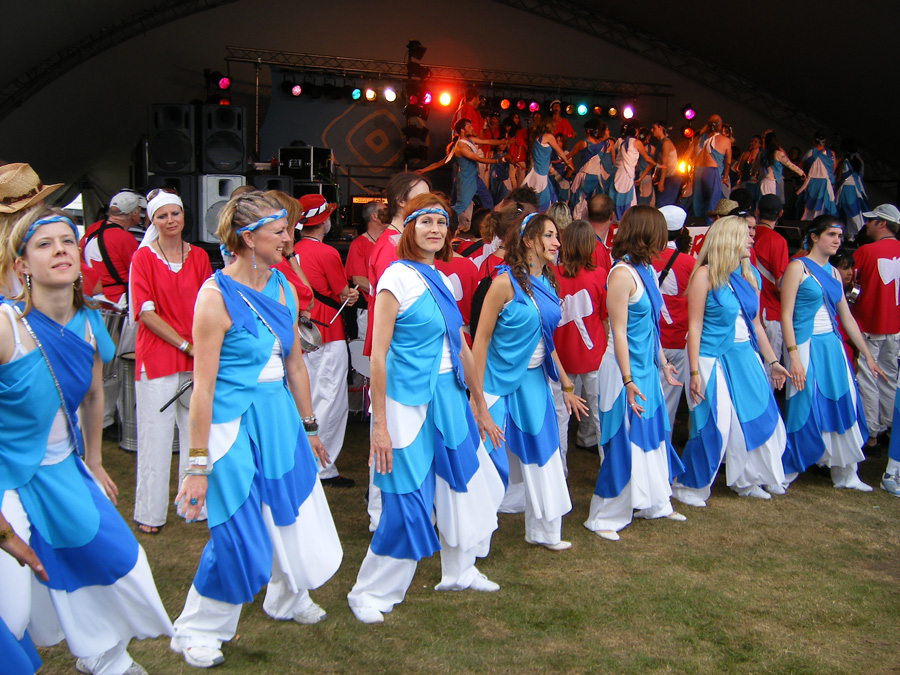 tastic experience." Vanessa Johnston, drummer-2008
"I had a fabulous weekend – it was just over too quickly and I would love another chance to perform the piece cos it keeps running through my head." Joanne Macrae, drummer-2008
"We had a lovely weekend and finishing with Monobloco was unbelievable!!!" Melanie Robin, dancer-2008
"Just wanted to say a big thankyou for all the hard work you and your team must have put in to make the weekend so great. I thought the singers sounded great with just you playing (on the 1st piece) as it gave the rest of us drummers the chance to watch the spectacular stage performance." Gill Memhet, drummer-2008
"Some of the members of our band, Suffolk School of Samba, were with you at Edun Ara at the weekend and had a superb time – specifically mentioning how great a teacher you are. It was their first time playing outside of our group, so thanks for taking such good care of them! " Oli Watts, group leader
"Many thanks for an absolutely brilliant weekend. Loved taking part in the on-stage singing, hope we can do it again. Fab groove, lovely people, great fun." Maggie Hall, drummer – 2007
"I learnt some new rhythms & learned what it felt like to play in a massive bateria!… amazing! The weekend was tiring… but exhilarating at the same time!… Fantastic experience, friendly atmosphere and great to meet other groups, I definitely plan to come back next year." Roz Garthwaite, drummer – 2007
"I had a lot of fun, learnt new dance steps and built up my self-confidence. Marcia is a lovely tutor and a fabulous dancer and I love Raz's compilation of music." Delsha Moodley, dancer – 2007
"I was very impressed with ROTW and Edun Ara. I had a little emotional moment at the end of the parade, and I am sure the course and parade will be an enduring memory. 60 players and 25 dancers, it was fantastic! Thank you to teachers and all helpers." Rosie Whitfield, drummer – 2007
"The workshops were enjoyable, I learnt a lot and met some great people. The carnival procession was a wonderful culmination to the weekend." Sarah Huddlestone, drummer – 2007

"A thoroughly enjoyable weekend, great drumming, low cost, good food and best of all some sunshine! I will be recommending it to everyone." Sue Brammer, drummer – 2007
"I loved the workshops and the parade and had an absolutely fantastic time in Hitchin – I will definitely be back next year. It was a moment I didn't want to end!!" Lisa Hornsey, drummer – 2007
"It was certainly a different experience to dance with live drumming and not a recording. This was very exciting and did take a little getting used to. What an amazing buzz, the energy from the drummers completely transforms the dancing.
"Overall the festival was amazing: what was on offer, the diversity of acts, the people enjoying it – and all of it for free.
"The parade itself was absolutely brilliant. I loved it, and will definitely be signing up to dance next year." Lisa Johnson, dancer – 2006.
"Raz's teaching is clear, consistent and challenging. His workshops are invariably fun, and the material extremely funky.
Ẹdùn Ará at Rhythms of the World 2006 probably represented the best value ever, combining a stimulating set of workshops with a performance, and a wide variety of music all over town in between, all with a friendly and relaxed crew."
Sam Ware, drummer – 2006.